VR App Distribution
Manage, distribute and start your custom VR applications (.apk files) across all your VR headsets using the EZ360 CMS. VR App distribution made easy.
Coming soon, stay tuned!
Subscribe and we will notify as soon as the VR app distribution solution is live!
VR app distribution for business
Exclusive distribution and retained control
By distribution your VR apps trough the EZ360 application, you can make sure the content is exclusively available on your own VR headsets. This way, you stay in control of who has access to the VR application and it will never become publicly available for anyone to download.
Automatic VR app installation
Make it easy for yourself and make use of the distribution solution of EZ360 for installing your VR application over different VR headsets. Forget about the complicated steps to get the application working on all VR headsets. Your VR glasses will automatically download new content as soon as you have uploaded it to your EZ360 account!
Have one or more entertainment VR apps that you would like to distribute smoothly throughout your VR headsets? Using EZ360 you do not have to worry about manually transferring your applications to all your VR headsets.
Take control over your VR training program. Manage, distribute and playback your VR applications accross all your VR headsets conveniently from your own EZ360 web environment.
Have multiple VR headsets distributed accross several stores around the world? Distribute your VR application(s) with ease by using EZ360.
*Cancel, pause or change a subscription at any time.
Save 10% off subscription plans with annual billing.
✔ Cloud-based CMS
Manage your videos on any device with a browser.
✔ Offline playback (no WiFi required)
Once the videos are downloaded you don't need an internet connection to play the videos.
✔ Unlimited up/download data transfer*
✔ Account management
With account management, you can become an admin and manage other peoples accounts. Especially useful for video creators that have multiple clients that use EZ360.
✔ Video analytics
The number of times a video was viewed, the average time a video was viewed, and when the video was last viewed.
The video starts automatically when someone puts on the VR-headset. No user actions required!
✔ Automatic restart for new viewer
The video resets to frame 0 when someone takes off the headset. Once someone picks up the headset the video will automatically start.
Start a VR experience on multiple headsets at exactly the same time.
Manage, distribute and start your custom VR applications (.apk files) across all your VR headsets.
✔ Gaze selection with multiple videos
✔ Create playlists with different videos
✔ Custom logo
Add your custom logo to the video selection screen.
✔ Custom thumbnails
Upload a custom image (per video) to use as a thumbnail.
✔ Custom 360° background
Upload a 360° image to use as the background in the video selection menu.
✔ Custom intro screen
Show an intro screen (360° image) at the beginning of every video.
✔ Spatial audio
Support for spatial audio with .tbe files is supported.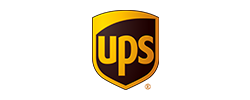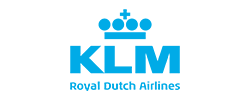 Simple, reliable and goal oriented
EZ360 is easy to use, reliable and aims to enable organizations to use 360 VR on a large scale. Join today and bring your business to the next level with 360° VR.
2690
Hours of playtime per month