Having difficulties in putting your VR project into practice? Or does the end-user need a lot of assistance in simply starting the VR experience? Make use of EZ360: the best solution for easy distribution, management and playback of VR content!
EZ360 consists of a Content Management System (CMS) to manage your VR content and headsets easily via your web browser, and a VR Player to take care of the playback for the end-user.
Register for free and start distributing and playing your latest and greatest content!
Register for free
With the EZ360 VR Player your content will automatically start as soon as the end-user puts on the VR headset! If you have more than one piece of content, the end-user can easily select which piece of content to start by either looking into the right direction or making use of the controller.
Content starts automatically
Intuitive content selection menu to start specific content
Easily customize design and behaviour of the VR Player
Built-in VR Sync functionality
Support for videos and VR apps by the VR player
Content stored locally on the VR headsets: no WiFi required
The video shows how EZ360 could help you to easily showcase your VR content to your audience without having to worry about a single thing.
The EZ360 VR Player is available for free.
The management and distribution of your VR content and headsets is covered by the EZ360 Content Management System (CMS). You can easily upload your VR content into your own account via our online web portal. This content then automatically becomes available on all your connected VR devices, ready to download!
Manage your content and VR headsets
Automatically push content to your VR headsets
Create device groups for grouping of VR headsets
Control your VR Cinema using the VR Sync interface
Adjust the settings and design of the VR player
Gather analytical data on your VR content
The video shows how EZ360 could help you with the management, distribution and playback of your VR content!
VR experience at an event or fair
Offering a hassle free and professional VR experience at an event or fair is crucial. By using EZ360 you can be certain that the experience will be smooth, because of our automatic/ kiosk-mode VR player. The use of a controller or WiFi to start the experience is NOT required and you could remotely manage the playback using our built-in VR Sync feature. And on top of that you can easily match the VR player with your own branding or event theme by uploading a custom logo and 360-degree background!
Managing your VR headsets and content can be challenging when you organize VR experiences for education or training purposes. By using EZ360, you have the ability to organize your educational VR content and headsets easily through our CMS. Whether it is a 360-degree video, a regular video or a custom VR application. From the CMS, you can add new content, headsets, playlists and device groups. Also, you can check analytics and start a synchronized VR experience for all the VR headsets in your class- or meetingroom. And by using the EZ360 VR Player you can make sure that the playback to the end-user happens smoothly, in high quality and completely under your own branding!
Get started
Join many universities, schools, institutions, companies and others in applying VR for education professionally!
VR can be a great tool for sales and marketing. But for it to be effective, it is important that the end-user will not be distracted by having to perform all kinds of actions to start the experience. With EZ360, you can be certain that the VR marketing content starts automatically as soon as the headsets has been put on. Or, if you make use of the built-in VR Sync feature, the content will play as soon as you press the play button on a PC, laptop or tablet. Have multiple headsets or sales/marketing campaigns running? No problem, via our online CMS you will have the ability to easily organize and manage all your VR headsets and content for your own account!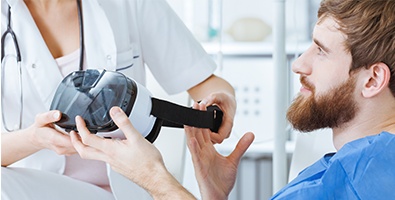 The possibilities of VR within health care and endless. However, especially in this sector, challenges might arise. An important challenge has to do with the fact that the use of VR is often new for both the patient and the personnel. This challenge can be dealt with by making use of the EZ360 CMS and VR Player. The CMS takes care of the preparation and setting up of the VR experiences, by easily adding new headsets, content, making playlists and device groups. The VR Player takes care of the playback to ensure an easy and smooth experience for all the patients, both young and old!
Get started
Join hospitals, rehabilitation centers, treatment facilities, elderly homes and others in putting VR into practice effortlessly!
Real estate and architecture
Virtual Reality opens up new ways of exploring existing or upcoming real estate projects. In the process of exploring these VR environments, it is important that the end-user can have a hassle-free experience without too much distraction. This can be realized by making use of the EZ360 VR Player. Simply put on the VR headset and EZ360 will take care of the rest. And in the process of preparing all the real estate content on the VR headsets the EZ360 CMS got you covered in adding new content, headsets, playlists and device groups. Also, from there you can track analytics, adjust the look of the player and even organize synchronized VR experiences!
Producing interesting and high quality content is essential for VR content creators. However, the way at which the content is distributed by the client and how it is delivered to the viewer in the end is just as important to ensure a successful experience. For this, you and your client could make use of the EZ360 CMS & VR Player. The CMS takes care of headset management, content management, white-labeling the VR Player, analytics and much more. The VR Player ensures that content will be played on the VR headsets smoothly, in high quality and across multiple devices simultaneously when using VR Sync. You could even use it for sharing drafts with your clients, since the CMS can automatically push the most recent content versions to your clients VR headset!
Receive a 30% discount when going for annual billing.
*Cancel, pause or change a subscription at any time.
✔ Cloud-based CMS
Manage your VR content using our Content Management System, simply via your web browser.
✔ Offline playback (no WiFi required)
Once content is downloaded you do not need an internet connection to access the content again.
✔ Encryption protection
Your content is secure and you are in control who can access it.
✔ Unlimited up/download data transfer*
*Upload new content into your account anytime, and download the content to your VR headsets as much as needed.
✔ Account management
You can become an admin to manage other accounts. Especially useful for video creators that have multiple clients that use EZ360.
✔ Analytics
The number of times content was viewed, the average time content was viewed, and when the content was last viewed.
✔ Content auto-start
The VR content or 360 video starts automatically when someone puts on the VR-headset. No user actions required!
✔ Automatic restart for next user
Videos will reset to the beginning when someone takes off the headset. Once someone picks up the headset again, the video will start automatically.
✔ VR Sync
Start a VR experience on multiple headsets at exactly the same time.
✔ VR App Distribution
Manage, distribute and start your custom VR applications (.apk files) across all your VR headsets.
✔ No controller needed
All you need is your headset. If you prefer using the controller, you can enable this setting via the CMS in the EZ360 portal.
✔ Easy content selection
All you need is your headset. Your viewers do not need to use the controllers.
✔ Create playlists with different content
Useful to separate content in for example different themes, departments or language versions.
✔ Custom logo
Add your custom logo to the content selection screen.
✔ Custom thumbnails
Upload a custom image to use as a thumbnail when selecting VR content in the EZ360 VR Player.
✔ Custom 360° background
Upload a 360° image to use as the background in the content selection screen.
✔ Subtitles
Simply upload the .srt subtitle file. Monoscopic videos only.
✔ Spatial audio
Support for spatial audio with .tbe files is supported.
✔ Custom VR applications (.apk)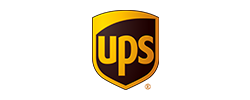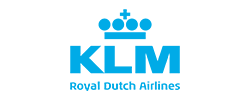 Excellent App, Incredible Support!
We needed a way to easily share custom 360 videos with our clients at meetings and trade shows and EZ360 has made the process easy. Their support team was immediately responsive and went above and beyond to help answer our questions starting out and provided insight into how we can improve our process. Thanks for creating this great tool!
Glad that we found your software!
We will definitely use EZ360 for our next project. Glad that we found your software! Easy to understand, good and fast service! Our customers happy.
EZ360 lives up to its name
I am so happy that EZ360 lives up to its name and reputation. It really has been easy to share our 3D big cat videos using this app.
Used for 16 headsets - worked great!
I have used EZ360 for 5 big events where I showed off a Venice Film Festival award winning film. It worked great and sooo much easier than trying to explain to people how Oculus GO controllers work. Admittedly I manually installed the movies using my computer since the though of using an Internet connection really didn't make sense to me when the headsets were right here. I've also had very responsive and courteous customer support so this is great product in my opinion. Thanks!
Best app for auto-play of 360 videos
Great and simple app and friendly assistance, helpful and quick answers.
Highly recommended
For a long time we had been looking for an app for the Oculus Go to show videos without the use of the controller and difficult menus. Thanks to EZ360, this is now perfect! Highly recommended.
Just what we needed
We are using this to limit what viewers see when looking at samples of 360 videos made by students here. It simplifies the need to help each new user to navigate through menus. It is very easy to set up and customize, and the developer responds very quickly to questions and suggestions.
Life saving tool. Amazing Dev support.
We are using this application to streamline public exhibitions of 360 films and it has completely changed the game. Screening for a diverse audience before this device had proven to be a major challenge. The developers are extremely responsive and supportive. This app has truly saved us! Highly recommend for educators and those looking to publicly exhibit 360 films in a streamlined, extremely simple fashion. Thank you for making this!!!
Simple, reliable and goal oriented
EZ360 is easy to use, reliable and aims to enable organizations to use VR content on a large scale. Join today and bring your business to the next level with Virtual Reality!
2690
Hours of playtime per month